BLACK&SEXY TV is seeking strong comedic writers for a new digital series starting June through August. The writers will meet virtually, 1-2 days per week.
The ideal candidate:
Must be able to work well in collaboration with other writers and still have the skill set to write independently.
Receives and responds well to constructive criticism.
Can create fun, relatable and relevant, yet unpredictable characters, scenarios and dialogue.
Has a clear understanding of story, character arc, and a 3 Act Structure.
Can commit to 3-6 hours a week for three months.
*Current or former educators of high school students of color are especially encouraged to apply.
Paid position. Send résumé, cover letter and strongest writing sample by June 10th to writers@blackandsexy.tv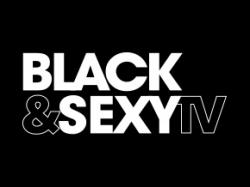 Black&Sexy TV is an entertainment and lifestyle network focused on a young, progressive, Black audience who seek a truer reflection of their modern culture.