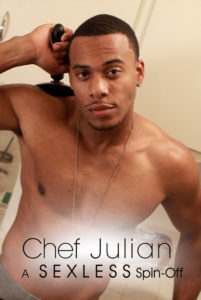 Join Black&Sexy TV on November 30th in Los Angeles for a free concert and win an all expense paid trip to South Africa with our very own Chef Julian!
You and Julian will travel together to South Africa and participate in a special Black&Sexy TV documentary.
You'll also get to see Allegra Dolores perform some of your favorite songs at a free concert along with special performances by Patti LaBelle, COMMON, and a huge honor will be recognized for singer, songwriter, actor, and social activist Harry Belafonte.
We've partnered with the AIDS Healthcare Foundation (AHF) for this free concert and contest to KEEP the PROMISE on AIDS coupled with the commemoration of World AIDS Day.
All you have to do is register at the link below, show up on November 30th, and march with us 3 blocks to the Dolby Theater for the free concert.
Space is limited. Early arrival recommended.
Black&Sexy TV entrants must be one of at least 150 entries verified onsite for the raffle to occur the evening of November 30th at close of concert event. Winner must be present to claim prize of a trip for one with AHF to South Africa in Summer of 2017, exact month and duration of trip TBD.
The contest will run from November 10th, 2016 to November 30th 2016. Register today!
Location
Wednesday, November 30, 2016 at 4:00 PM
Meet us at the corner of Hollywood Blvd. and Schrader Blvd.
Los Angeles, CA 90028
VERY IMPORTANT: ENTER PROMO CODE
BLACKANDSEXY
Step 1 – Click registration button below
Step 2 – Click "Individual" option on registration form
Step 3 – Click "Enter Promo Code" link on registration form
Step 4 – Enter "BLACKANDSEXY" code
Step 5 – Look for "KEEP THE PROMISE – Black and Sexy"
Step 6 – Select quantity of free tickets
Step 7 – Click "CHECKOUT" button and fill out contact info
* Remember to print your ticket and bring it with you